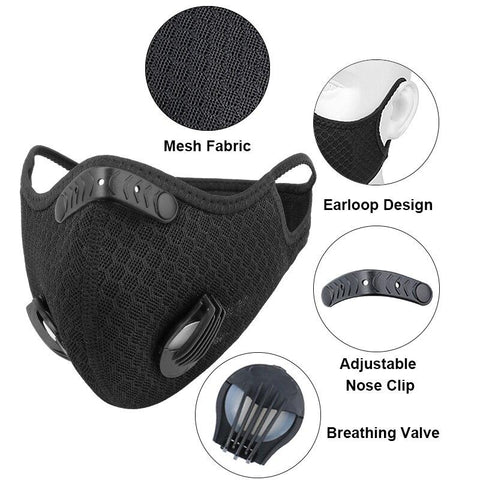 ✅ Perfect Design: Sports mask with adjustable nose clip, adjustable according to each person's nose type, optimal fit of the mask and nose, increased mask sealing effect, avoid breathing caused by fog from glasses. One size fits most adults, flexible head elastic and nose clip adjustable to the shape of face.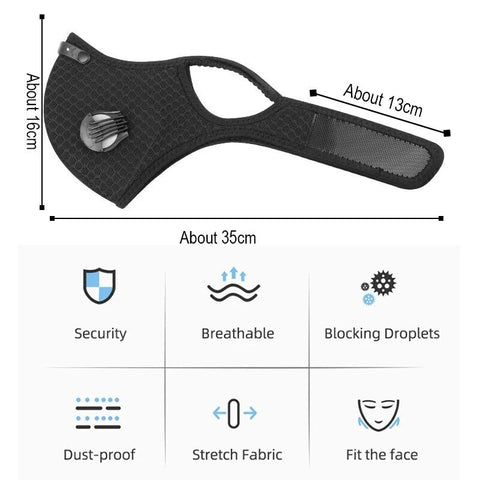 ✅ Protection Respiratory Protection: The mask filters 99% of exhaust gases, pollen, particles, smoke and fumes.The dust mask can be used for protection against dust, vehicle exhaust gases, allergy to pollen, germs and viruses, and protection from mists. It will be an ideal respiratory protective equipment for your job!
How long can a single filter be used?
It can be used with maximum safety for 1 to 3 days in a "risky" environment (cashier, nurse).
Allow 2 to 4 weeks in minimal use (daily outing of 30mn / 1h) and in a sparsely populated environment.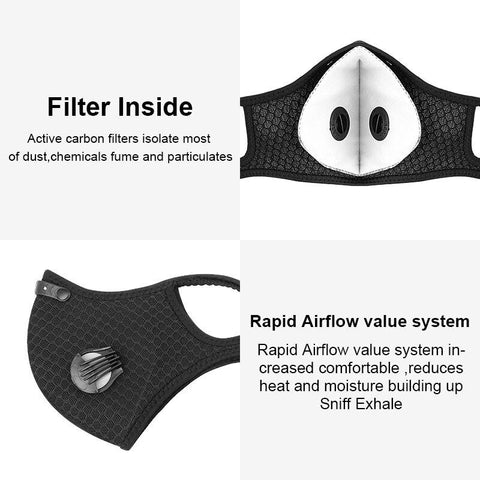 ✅ Material Comfortable material: The anti-contamination mask is made of nylon which provides excellent permeability. odorless, breathable The thicker and thicker carbon fiber filter makes the filter layer cleaner and cleaner. The dust mask helps reduce heat and moisture build-up during breathing and provides the best breathing comfort. It is also suitable for hot climates.
✅ Reusable and Washable: The dust mask housing and valves can be washed when dirty, comfortable to use and reusable. The filter is easy to replace, you can replace them with other new valves and filter the cotton yourself.
✅ Quality after-sales service: Customer satisfaction is always our priority.
Warranty: 1 year
Return: 15 days free return